Since the economic crisis of 2009, tourism has risen at an exponential rate, outperforming all other service industries. Approximately 20% of all foreign travel is nature-based according to the United Nations World Tourism Organization, with outdoor adventures one of the fastest-growing segments of the business.
However, outdoor adventure travel is no longer limited to those who partake in extreme activities. Excursions into the great outdoors have never been easier to arrange than they are now, whether you want to go ice climbing in Argentina, abseiling in Costa Rica, going camel riding in the Wadi Rum desert, or cycling through the Swiss Alps.
Best Places in the World for Outdoor Adventures
The greatest nations cater to a wide range of tastes and abilities, making it easy to find something that suits your needs. Nevertheless, don't simply believe what we tell you. Take a look at this list of the 15 best nations for outdoor adventure, which includes recommendations by some of the world's most popular travel blogs.
Belize for Outdoor Adventure:
Belize is a must-visit for anybody who enjoys outdoor activities. Hiking, exploring caverns, and bird viewing are just a few of the many outdoor adventures available in the nation. If you're a diver or snorkeler, you'll find some of the best sites in the world in Belize.
With the Great Blue Hole as its centerpiece, Belize's Barrier Reef is a UNESCO World Heritage Site and a top diving destination for divers from across the world. There are various pre-Columbian Mayan ruins to examine for archaeologists and history aficionados.
To see the ruins of a Mayan metropolis, visit Xunantunich. It's possible to get a 360-degree panorama of the Guatemalan countryside from the summit of the El Castillo pyramid.
Australia for Outdoor Adventure:
The enormous contrasts and vibrant hues of Australia's landscapes awe visitors. Tropical jungles, azure waters, and white sand beaches make it a beautiful place to visit. But I'm always drawn to the intense reds of the Australian Outback. The beautiful landscape may be found all around Australia, but perhaps none more so than in the Outback.
As for outdoor adventure, you may take on the Larapinta Trail, hike around Uluru, climb rock formations in the Flinders Ranges, or learn about the Aboriginal mystical culture in Mutawintji and Mungo National Parks, all in the heart of the Red Centre. Australia's natural areas, which include more than 500 National Parks & 19 UNESCO World Heritage Sites, are sure to captivate you, as they did me.
Cuba for Outdoor Adventure:
For the most part, tourists to Cuba expect to see colonial architecture, vintage automobiles, and white sand beaches. Outdoor adventurers, on the other hand, will delight in the country's nine National Parks, which are brimming with hiking routes, waterfalls, mountains, rainforests, and a wide variety of plant and animal life.
Kayaking all along the coast and snorkeling & scuba diving on many of the world's most pristine reefs are other popular outdoor adventures of these protected areas. Take a horseback ride through tobacco farms on the island's west side after you've had enough of the sea.
Take a refreshing plunge in the subterranean water system by abseiling into a cave. Train travel to the remote East will open up your eyes to the nation and its people if you're into roughing it. If you're planning a trip to Cuba, don't just stay on the beach; go out there and see the real Cuba.
Costa Rica for Outdoor Adventure:
Costa Rica, a small country with an abundance of natural wonders, offers a wide range of outdoor activities, including volcanoes, beaches, rain forests, & coastal jungles. Zipline across waterfalls & cloud forests and take an ATV excursion through pristine rivers while climbing active mountains are some of the activities you can enjoy in Guanacaste, Costa Rica.
Costa Rica boasts the world's greatest biodiversity density. Sloths, poison dart frogs, scarlet macaws, & even elusive wild cats may be seen up and personal while participating in fun outdoor activities like horseback riding, kayaking, and hiking.
Ice Land for Outdoor Adventure: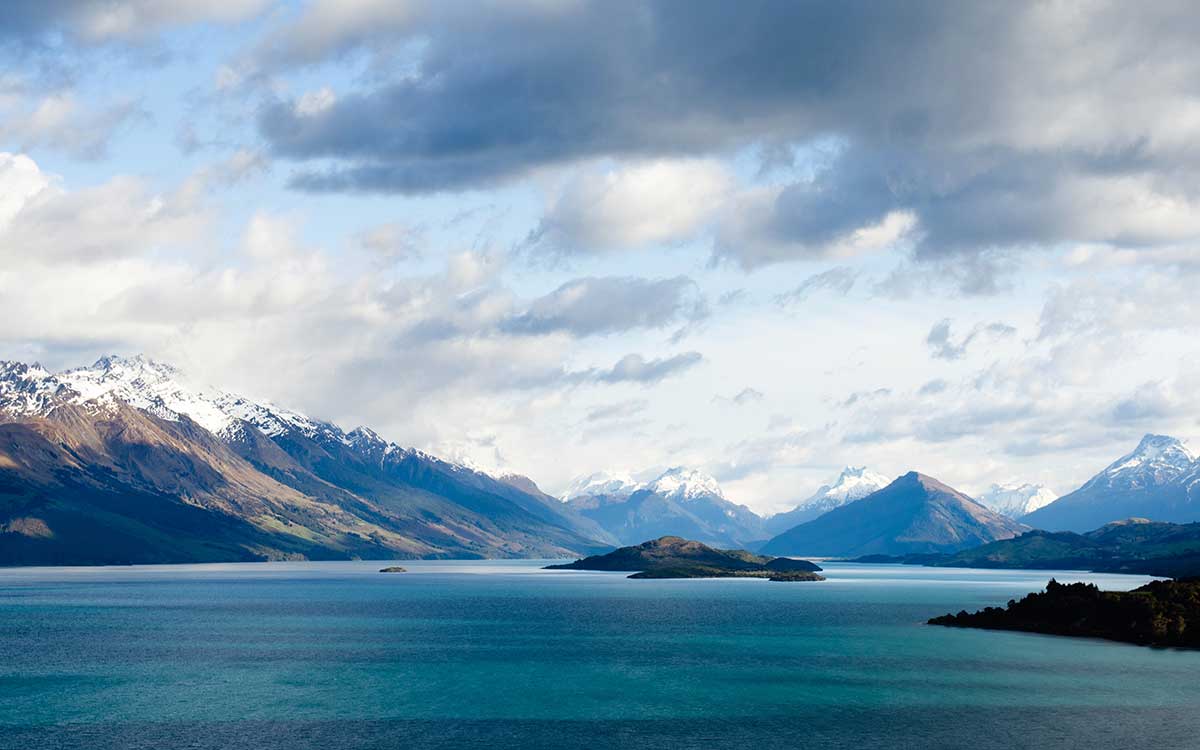 Adventurers flock to the Land of Ice & Fire because of its abundance of natural wonders. This nation has it all: volcanoes, glaciers, mountains, and canyons. And that's the reason we keep coming back: it's consistently good.
Despite its isolated location, Iceland's natural beauty remains undisturbed by human interference. It also provides a plethora of exciting chances for exploration. The highlands of órsmörk Nature Reserve are a great place to go trekking, as are the ice caves of Vatnajökull National Park, Seljalandsfoss Waterfall, the basin of a volcano in Mvatn, or even a whale-watching boat ride in Hsavk.
Dominican Republic for Outdoor Adventure:
Travelers of all fitness levels may enjoy the Dominican Republic's wide range of eco-outdoor adventure activities! Hiking up 27 Waterfalls, visiting Playa Delgado and learning to kitesurf on the waves where it all began, or exploring the coral reefs off of Sosua Beach are just a few of the activities available to tourists in Puerto Plata.
Punta Cana's environmental stewardship is improving on the island's southern coast. Visit one of the Dominican Republic's 16 parks to get a glimpse of the country's exotic animals and tropical birds. Visiting the Dominican Republic will benefit your mind, body, and soul!
Indonesia for Outdoor Adventure:
If you're looking to explore the unknown, Indonesia has it all. The country has a diverse array of islands and jungles. It's no exaggeration to say that Indonesia is a multi-adventure paradise both above and below the water's surface. There are thousands of Gunung Berapi (volcanoes) to climb and hot springs bathe to reward you at the other end.
If you're looking for an off-the-beaten-path experience, Ruteng (Flores) is your best bet. After becoming lost in the bamboo jungle, you find yourself swimming beneath waterfalls. During your stay in Komodo National Park, you may take a morning swim in an aquarium instead of the ocean. The best approach to learn about tribal living is to visit a (village) where there are no roads. If you're looking for a fun time, come here and meet the warmest of Indonesia's "orang" (people).
India Outdoor Adventure:
Indulging in spicy pani puri from the street seller in Kerala or being amazed by the Taj Mahal are just a few of the extraordinary things you may do in India. India has a buffet of outdoor adventures for anyone seeking an adrenaline rush.
Group hikes in the Himalayas may be arranged for those who want to see the mighty Himalayas in all its glory. Bandhavgarh & Kanha National Parks provide safaris for tiger hunters who want to head out early in the morning in quest of the enigmatic royal monsters of the forest.
The crystal blue seas of the Andaman & Nicobar Islands provide world-class snorkeling & scuba diving opportunities for water babies. When in Ladakh, take a ride on the world's highest motorable road: the top of the world.
Mongolia for Outdoor Adventure:
Mongolia, which shares its northern and southern borders with Russia and China, is known for its massive mountain ranges, rough terrain, and the Gobi Desert's golden sands. Here, the nomadic culture is still alive and well, and centuries-old customs are being observed without regard for the whims of visitors. Because of this, you should go to Mongolia.
Time travel seems to be conceivable, and you may experience a culture that is far dissimilar from your own in this one of the very few nations in the world where it appears to be possible. They still hunt Wolves & Foxes for their fur to manufacture jackets and caps for their family during freezing winters in Kazakhstan, which is located in the Altai highlands to the west.
Golden Eagle hunting is still practiced by Kazakh people, who call the mountains home. In the south, the Gobi Desert offers ever-changing panoramas, camel rides, and star-studded evenings that will leave you speechless.
Thailand for Outdoor Adventure:
Chiang Mai is the place to go if you're looking for an outdoor experience in Thailand. Stunning walks through hill-tribe land, to waterfalls, and along raging rivers may be found all around the city and its surroundings. While Chiang Mai is wonderful, I believe Khao Yai National Park to be the best place in Thailand for outdoor adventure.
Khao Yai, a five-hour drive northwest of Bangkok, is a haven for outdoor enthusiasts. The national park has a dense mountain rainforest, waterfalls, excellent hiking trails, and some of Southeast Asia's greatest animal watching.
Conclusion
More than 50-100 hornbills, 50-100 porcupines, barking deer, and Asian fairy bluebirds have been seen by me during my two trips. When you approach the park & see a sign reading "Careful: Cobra Crossing," you know you're in a special place.