There are a lot of things to do in London for fun, in order to engage in a variety of activities in the city of London. Whether you are traveling to London with simply your significant other or with a large group of friends, you are certain to have an experience that will make you want to come back for more of the city's allure.
Where do you even begin with a city of this size that has so much to provide for its residents and visitors? In order to provide an answer to this question, we have compiled all the fun things to do in London which will include cheap fun things to do in London as well. From experiencing the bumps and thrills of a powered RIB cruise down the River Thames to savoring drinks that you've mixed and shaken yourself at some of London's trendiest pubs, there is something for everyone in London. There are countless fun activities in London for couples, kids, families, and even tourists.
Fun Things to Do in London
There are multiple aspects to the fun outdoor activities that can be done in London. As London is a relatively expensive city it is hard to look for cheap fun things to do in London, however, we have a lilt full of different types of activities that are fun things to do in London for you.
Shooting Clays on the Thames in London
Perfect for those who want to spend a lot of money, and a huge hit with business parties. Clay shooting from a typical trade barge on the River Thames provides a one-of-a-kind experience that is enjoyable for both seasoned shooters and those who are trying the sport for the first time.
The first 1.5 hours of the day are spent traveling down the famed river, which takes you by some of the most well-known landmarks in the city. After that, the instructors will teach you the ropes, and you will have to compete against your friends and co-workers to see who can fire the most clays over the course of the day. Following the conclusion of the event, a late lunch buffet will be provided, and the London Bridge will be raised in order to make room for your barge's tall mast to pass below! One of the fun activities in London.
Because it hosts events both during the day and at night, the O2 is rapidly gaining a reputation as one of the most important landmarks in London. The dome is packed with an amazing variety of pubs and restaurants that appeal to a wide range of tastes, making it an ideal location for breakfast, lunch, and supper. If you are looking for something a little bit more strenuous, you may lace up your climbing shoes and traverse the 380-meter walkway, which reaches heights of 52 meters.
There is neither an elevator nor an escalator, you had best be certain that you are up to the task before you even take the first step! This is one of the things to do in London fun. After getting your heart rate up on one of the O2's rooftop fitness classes, it's time to get your ears moving at one of the numerous concerts that are hosted inside the venue. Sky also has a studio located within the O2 where you may work as a commentator for a Premier League event, race in a Formula One simulator, or referee a cricket match.
The Great British Bake Off
Fans of The Great British Bake Off absolutely need to participate in this activity. Gather your close companions, and whether you do it alone or in teams, compete against other contestants for the title of a master baker.
This should be on the list of one of the fun things to do in London. You will be shown a baking demonstration, and you will be given a recipe; however, the rest of the baking will be up to you, and you will get bonus points for adding your own unique flair to the wonderful sweets that you create. What is the most enjoyable aspect of competing in the Great British Bakery Off? Consuming delectable baked goods! Unless, of course, you and your buddies are lousy bakers, which is a distinct possibility.
Do you remember the good old days when you used to get to compete against your buddies while wearing your most colorful bib, racing with bean bags on your heads, and having one of your legs tied to your buddy Geoff's? You can revisit your old-school sports day memories with a whole lot of laughing if you're seeking fun things to do in London. Well, if you're looking for fun things to do in London, you can do that. The egg-and-spoon race, the sack-and-wheelbarrow race, the giant inflatable obstacle course, and balancing bean bags on your heads are some of the traditional activities that will be played.
There are many tips and tricks along with guidelines and ideas to ensure your perfect travel when you visit London.
Unsurprisingly, the hybrid sport that results from the combination of football and golf is called FootGolf. This game is one of the most recent trends to sweep the world of sports. The idea behind it is straightforward: you complete a round of golf by dribbling a football around a course. One of the things to do in London for fun. FootGolf is one of the most enjoyable and economical daytime activities in London, and it is perfect for those who are looking for competitive fun. You don't have to worry about going too far since you can locate a specialized FootGolf course on the outskirts of the city.
We've all gotten our hands muddy playing paintball in the woods, but have you ever participated in a round of tag archery? This is one of the fun outdoor activities. The war arena is waiting for you. If you like to think of yourself as a bit of a Robin Hood, then this task is the perfect opportunity to demonstrate your accuracy. This is one of the fun activities in London. Accuracy alone won't get you very far in this team competition; you'll also need to be flexible and have a good set of legs in order to successfully dive, duck, and dash between the inflatable cover.
You won't need to bring anything except yourself, since all of the necessary equipment will be supplied, and seasoned volunteers will be there to guide you through the competition. Activities in London don't get much more thrilling than this.
Record Your Own Rock band Music
You have a birthday coming up or another special event, and you are looking for something unique to do in London. You may make your own rock band video by recording it in one of the many recording facilities that are located all throughout the city. You won't have to worry about seeming out of place since all of the necessary props are provided. These are things to do in London fun.
The experience provides both a director and an experienced video editor, so you won't have to worry about how you seem on camera. All that is required of you is to perform well in front of the camera and sing some intense notes. For those participants who aren't quite able to hit the harder notes, there is also a pop band variation of this practice.
Fun Thing to Do in London for Couples
London, the capital of England is presently one of the most attractive and most visited cities in Europe. It is full of heritage, art, entertainment, shopping, dining, picturesque sights, and marvelous historic establishments as well. There is always something new to see and do in London. So, it is impossible to be bored here. So you can find a ton of fun activities in London for couples.
Being home to nearly 9 million, it is natural that every week there is something new and exciting to do. So while living or visiting here, there are many fun things to do in London. Also know all about the things to do in London during the weekends, so that you do not have to pass any weekend being bored inside the house!
Romantic Fun Things to Do in London
While visiting, there are many romantic things to do in London for couples.
Around the year you can enjoy a romantic stroll around Kew Gardens. The amazing palm houses can shelter you in rain or chilly weather. In warmer months, the colorful flower gardens and greenery get lovely. One of the fun free things to do London.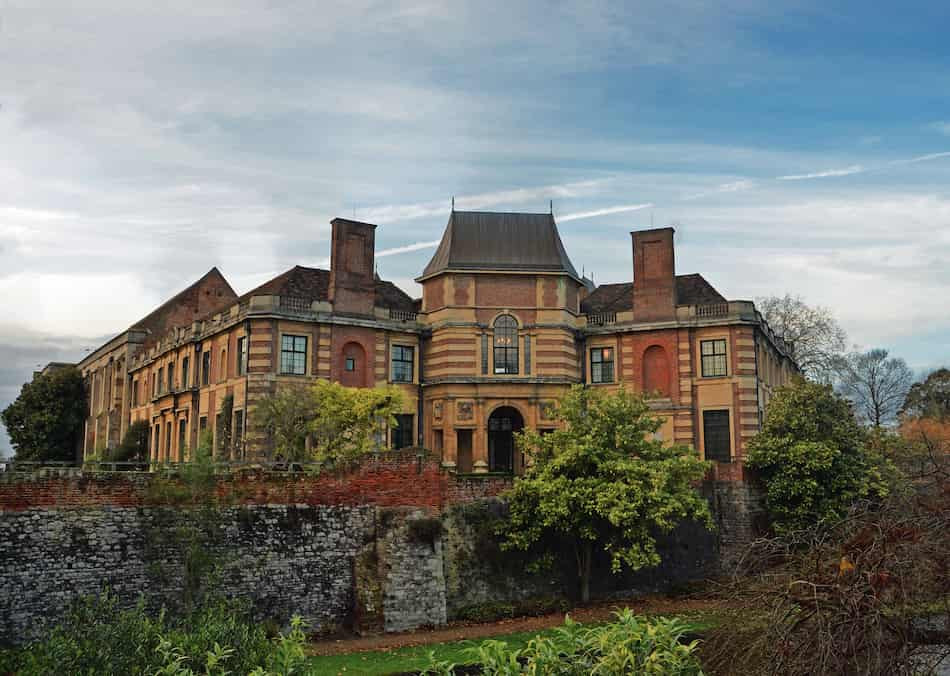 You can explore Eltham Palace, one of London's most romantic historic palaces. Stephen and Virginia Courtauld, the designer of a lavish Art Deco residence lived here.
A visit to the London zoo can be a favorite for couples. You can all enjoy the antics of the penguins and monkeys while admiring the beautiful colors of the birds in the aviary. You can closely watch the cute, cuddly lemurs and meerkats here.
There are a number of museums and art galleries in London like The Science Museum, the Natural History Museum, the British Museum, the National Maritime Museum, etc. Besides these, you can spend your romantic time in Greenwich, the birthplace of Greenwich Mean Time.
Romantic Royal London Stories
There are numerous love stories in London, many of which are linked to the Royal Family. While visiting London as a couple or with your love, you can explore a number of landmarks like Buckingham Palace, The Hampton Court Palace, Regents Park, etc.
Things to Do in London With Boyfriend and With Girlfriend
There are a number of romantic things to do for each other:
Grab a boat in Hyde Park
Grab some street food on Brick Lane
See a film outdoors
Get planning with a clue Quest Escape Game
Get climbing at the O2
Be a groundling at the Globe Theatre
Snuggle sloths at London Zoo
Fun Things to do in London at Night
Just like the day-time fun activities to do in the morning and evening, London is a place that never sleeps. There are a lot of cheap fun things to do in London at night which include fun outdoor activities.
Attend a Performance of Free Comedy
There are comedy events put on by Angel Comedy every night of the week, and there is no cover charge for any of them.
It is virtually always sure to be a wonderful night since it features both well-known artists and those fresh to the scene, as well as winners of the Edinburgh Fringe Award. One of the fun free things to do in London.
It is only a few steps away from Upper Street in Islington and a short distance from Kings Cross station. Even though the shows don't begin until 8:00 p.m., people start lining up early, so make sure you allow yourself enough time to get a good location in line.
Visit the Hampstead Observatory to Get a Look at the Stars
In things to do in London for fun, the highest point in central London can be found at Hampstead Heath, making it an excellent location from which to see the city skyline at any time of day or night.
On the other hand, individuals who are looking for true pleasure may think about going to the Hampstead Scientific Society. This is one of the fun things to do in London at night.
They make their telescopes available to the public from 8:00 PM to 10:00 PM on Fridays and Saturdays from September through the middle of April for a genuinely unique and unforgettable experience of stargazing.
Participate in a Bat Walk
One of the fun outdoor activities that are on the list of fun things to do in London. The London Zoo isn't the only spot in the city where you can get up and personal with some furry friends!
The London Bat Group is a charitable organization that was established with the goal of ensuring the health and survival of the city's native bat species.
They accomplish this as part of their job by organizing free "Bat Walks" on random days throughout the year. Guests are brought to a variety of different areas, educated about bats and their role in London, and given a wonderful opportunity to observe these amazing little animals!
Take Advantage of the Discounts Offered by Your Tourist Attraction Pass
In a strict sense, these passes are not provided free of charge. If, on the other hand, you are thinking about purchasing a discount pass for a tourist attraction, particularly one that is all-inclusive, you can make the card pay for itself during the daytime activities that you participate in, and then all of the night-time activities are essentially free of charge.
You can also book all activities of Things to do in London before your visit to the city of magic!
Cheap Fun Things to do in London
It can be a bit challenging to visit London on a budget but there are lots of wonderful methods to save money in London. In truth, there are really many cheap fun things to do in London, thus blending free/cheap attractions with the more costly paid attractions is a terrific way to spend less on your stay. These are fun free things to do in London.
So, to help you stretch your London travel budget higher, we've sought the expertise of several Londoners to offer their favorite inexpensive restaurants, pubs, neighborhoods, stores, sights, and other attractions great for backpackers and other budget-savvy travelers.
London sightseeing on a budget
When it comes to creating an itinerary in London, it may be tough to know where to begin since there is so much to see and do.
If you're on a tight budget, the good news is that there are plenty of cheap fun things to do in London and this comprises some of, if not the finest, museums and art galleries in the world – all of which are completely free of charge!
Have the best vacation by knowing all the little detailed information that you need for London, which will help you plan your dream vacation perfectly.
Museums and art galleries
Most of London's museums and art galleries are free to enter, albeit not all of them, including the British Museum, the Natural History Museum, the National Gallery, the Imperial War Museum, Victoria and Albert Museum, the Tate Modern, and the Tate Britain.
You may utilize the Virtual Tour feature to get a better idea of what each museum has to offer if you aren't sure which one to include in your schedule.
The majority of museums open at 10 a.m. and shut at 5 or 6 p.m. Late-night hours are available at a number of the museums (Friday night is a popular choice) but verify with the specific institution before making travel arrangements.
Fast track access to several attractions is also included with the London Pass, which I believe is always worthwhile! Despite the fact that we Brits are excellent at queuing, we do not like the prospect of wasting valuable vacation time honing our abilities!
If you have a lot to do in London and want to take advantage of the London Pass's free bus tour, it's absolutely worth assessing the pros and cons of the London Pass.
It is an essential necessity for theatre enthusiasts to see a performance while in London. The popular shows are Wicked and The Lion King on London's West.
The tickets, on the other hand, might be rather pricey. If you have a certain concert in mind that you really want to attend or if you are concerned about your seating possibilities, we definitely suggest purchasing tickets in advance online.
Alternatively, you may visit the TKTS kiosk in Leicester Square, where you can obtain half-price and reduced tickets for theatrical performances.
The Sky Garden, which is situated at 20 Fenchurch Street in the so-called "Walkie Talkie" skyscraper, is London's tallest public garden and is the city's highest public garden.
The garden is open to the public for no charge, but you must reserve tickets in advance. Tickets are available for purchase up to three weeks before the event and are only valid on the specified day and time.
To Conclude
Getting to London doesn't have to be costly either, check out the overnight buses departing from all around England and even Scotland – sleep while you save, while thinking of fun free things to do in London.
Taking the Mega train to and from London on a day excursion might provide some great deals. Tourists to Europe shouldn't be frightened off by London's costly image. It is feasible to visit the city on the cheap with these seven travel tricks. And also be entertained by the cheap fun things to do in London. Apart from that our list also complies with fun activities in London and fun outdoor activities.
Frequently Asked Questions About Things to Do in London for Fun